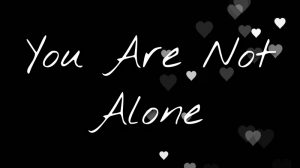 It may sound strange to say I hate sales and marketing. After all, I've been doing this work for a very long time.
The truth is I love the craft. Sales and marketing are art. They are a powerful means of expression. They can provide a great life.
But as is the case with anything you know and love for a long time, you also become intimately familiar with it's dark side.
The dark side of marketing is what I abhor. And people in the field rarely address it publicly, because they're too busy selling shit.
This dark side of sales is the reason there have been times I've almost exited the industry. The only reason I didn't is because I was lucky enough to realize there's a dark side to any path in life, and the only way to find harmony in this is to confront it directly.
Let's discuss the dark side for a minute, because I believe it will shed some important light on why so many people struggle to get any meaningful traction in this field and why so many people understandably distrust us.
The Dark Side of Sales and Marketing
The dark side of sales and marketing can be illustrated by what I've come to call the "You are Not Alone Phenomenon".
Several years ago, there was a powerful article on the well-known Copyblogger blog that shared one of the most effective email subject lines the author had seen to date. The subject line that got more opens and engagement than anything else he'd tested.
The subject line was, you guessed it, "You are not alone". He followed with a very helpful explanation as to why he had received such a positive response from this email campaign. You can read the original article here.
This article was read by marketers all over the world. What followed as a result of this article is what I now refer to as the "you are not alone phenomenon".
As you may not be surprised, I'm subscribed to a lot of newsletters and email campaigns. As a marketer, I like to keep tabs on what my peers are publishing. I take notes on how people in my field work, so I can keep learning.
Within weeks, my inbox was loaded with marketing emails, all sporting the subject line "you are not alone". I saw it over and over. And over.
An authentic human outreaching had produced a meaningful result for one marketer. He wrote an article about it, sharing what he learned.
There were a lot of factors that made this work well for the guy of course. The existing relationship he had with his subscribers, and the good will he had already invested in creating with people who already knew him. The timing of the message. The content of the message itself (not JUST the subject line), and the value it offered them.
Then marketers took that lesson, completely dismissed the entire human equation and focused only on the subject line. All they saw was that this particular subject line generated great results for this one guy, so they copied him. And my inbox filled up with "you are not alone".
Did marketers everywhere all of a sudden give a shit about me? Had they all started caring more and wanted me to know they were there for me?
No. Not at all.
This wasn't an authentic outreach at all. It was a thinly veiled tactic with one intent and one intent only…to get me to open their email.
Gag me with a spoon. This is what's wrong with marketing.
Moving Forward
Moving forward, if I hate marketing so much why do I still do it? Because the example I cite above, to me, isn't real marketing. Granted, it's prevalent. But it's just not the real deal.
It's weak. It's amateurish. As a marketer, it's embarrassing to watch.
The skill set you develop studying sales and marketing is one of formidable consequence. You are literally learning how to affect people's decision-making.
It's a lofty responsibility. It's important. Unfortunately, many in the field are simply too insecure and lack the skill set to do this well.
Like anything else, this is a skill set that requires ten thousand hours to gain any level of mastery. And even then, without integrity you're still susceptible to the you are not alone phenomenon.
I could choose to see this as an Achilles' heel of the industry and conclude that sales and marketing is an unsavory domain, which I choose to not participate in. But that doesn't feel right to me.
The truth is, I earnestly believe this skill set is needed in our society more than ever. There's not a single profitable company out there that doesn't have a sales and marketing strategy of some kind. And there's not a company out there who wouldn't benefit, and whose customers wouldn't benefit, from taking a long and sincere look at how they're choosing to engage people.
What is the motivation of this ad we're publishing? Are we adding actual value or just trying to interrupt people? Are we honoring the attention our customers give us, or are we seeking only to monetize it as quickly as possible?
These are important questions. Questions that lead to better customer service and better profits long term. It's literally a win-win. Yet these are questions that are rarely asked. Why? Because we misunderstand what sales and marketing are really about.
Yes, we need to close deals. But don't we want to keep our customers coming back too? Don't we want repeat business and referrals? Isn't paying attention to the long game how wealth is created? This isn't complicated, but it does require a different mindset.
Our industry is filled with examples of the you are not alone phenomenon. We marketers use terms like "link bait", "lead capture" and "trip wire" all the time. It sounds like we're hunting game more than we are working with human beings.
We need to be more human in our approach if we want to survive and grow. What's ironic is that the more we surrender to this process (doing the groundwork, making sure we're engaging our people with authenticity), the better our campaigns usually perform. Our campaigns perform as well as they do, because we lay the proper groundwork. We take the time to understand the problems our audience is trying to solve. Our goal is to add value, not just turn a profit.
Don't get me wrong, I'm here to make money. But it needs to be done right in order for it to be mutually beneficial. I don't know about you, but I'm interested in taking care of my people forever, not just this quarter.
The fact the you are not alone phenomenon exists is exactly why I'm more committed than ever to being one of the guys out there doing it right.
After decades in the field, I'm 100% still learning the craft myself. Like I said, it's an art form. There's plenty of room for us all.
One thing I know for sure though, people can smell bullshit from a mile away these days, and the quickest way to get lumped in with all the other bullshit out there is to play the short game, to boil everything down to tactics and to focus on anything and everything but the actual human beings on the receiving end of what you're putting out there.
I see a lot of that going on out there. And I hate seeing such a profound opportunity get wasted. That's what I hate about marketing.